Trojan Remover
Follow these 3 simple steps to download & install Trojan Remover
If your download does not start automatically, please
try again
.
Step 1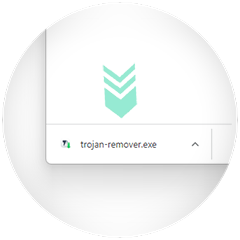 Find the installer and double click on the program file
Step 2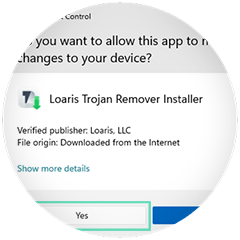 Click on YES to confirm the installation
Step 3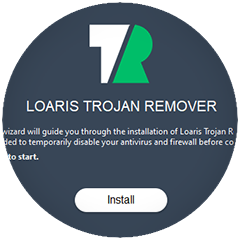 Click install button
1️⃣ Malware Identification & Elimination
Locate and delete malware, spyware, rootkits, ransomware, viruses, browser hijackers, adware, keyloggers, trojans, worms, and other categories of threats.
2️⃣ Identification & Elimination of Potentially Unwanted Applications & Fixing Privacy Concerns
Locate and eliminate malware, potentially unwanted applications, specific tracking cookies, and other damaging apps. Customers may individually exclude these applications whenever they wish to do so.
3️⃣ Extended Elimination Options
Loaris's extended deletion option is a customized low-level OS that runs outside of Windows to delete rootkits, spyware, and other threats.
4️⃣ Permanent Malware Detection Updates
Loaris permanently updates its malware detection database to identify and delete contemporary virus threats.
5️⃣ 24/7 Customer Support
Loaris provides its customers with 24/7 Customer Support to assist in malware removal as quickly as possible.